PAW
FECT
PAW
FECT
PAW
FECT
PAWFECT COMPANIONS
Client Testimonials
Our dog Ozzy absolutely loves going to see Ellis, her team and his playmates! He knows exactly where he is when we pull in, and can't wait to get out of the car. Ellis is very accommodating and offers great advice when needed. Ozzy gets groomed here and comes out looking and smelling amazing! He also has been to daycare on several occasions, and does not stop all the time he's there, due to the spacious grounds and non stop play with the other pouches! Have recommended Pawfect Companions and would highly recommend to anyone else.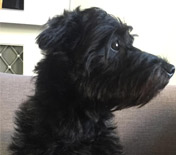 Tracey D.
This is Odie's favourite place EVER! When we arrive he just can't wait to get out of the car to see Ellis and all of his friends. Ellis is so accommodating and always tries her best to fit me in, even last minute. It's lovely knowing I can leave my boy somewhere that he is not only very safe but also very well cared for. This is definitely a "home from home" approach and I wouldn't want to take him anywhere else. If I lived nearer then I would benefit hugely from the pick up/drop off service too but I am just that bit too far as I live in Staines. Lovely service, lovely grounds and all dogs are friendly. Another plus is that Odie comes home super tired from all the playing which makes my life easier. Thank you Pawfect companions xx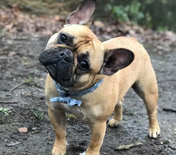 Sinead P.
My dog Missy loves going to daycare at Pawfect Companions and can't wait to leap out of the car and run in! The facilities are great and she loves to see Ellis and her doggy pals. She has been going to daycare sessions since she was a puppy and I feel it has really helped develop her social skills around other dogs and she is happy and confident for me to leave her there. I also use the grooming service which is great as it can be done on one of her usual playdays which saves me having to take her to the groomers on my days off. I think she is also happier being groomed by Ellis in familiar surroundings than she was going to a grooming parlour with strangers, which used to upset her. I'm so glad we found Pawfect Companions!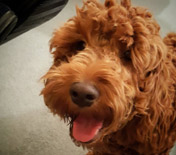 Karen E.
Hugo loves to go to Ellis' day care. I leave confidently knowing he's going to have the best time. Highly recommended!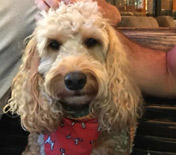 Joanne H.